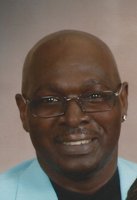 Arthur J. Carr, Jr.
Arthur James Carr, Jr., was born on June 8, 1964, in Newark, New Jersey. He departed this life on Sunday, September 10, 2017, after a brief illness, in the AtlantiCare Regional Medical Center, City Campus, Atlantic City.
Mr. Carr served in the United States Army and after receiving his honorable discharge, he was employed as a truck driver, driving eighteen wheelers. He formerly lived in Indianapolis, Indiana prior to relocating to this area with his mother over fifteen years ago.
He leaves to cherish fond memories his mother, Sarah E. Martin of Pleasantville, New Jersey; three sons, Arthur J. Carr, III, Alquan Carr and Anthony Carr, all of Indianapolis, Indiana; a daughter, Stephanie Martin-January of Phoenix City, Alabama; a brother, Christopher Carr of Raleigh, North Carolina; a sister, Susan Martin of Williamsburg, Virginia; five grandchildren, two nieces, one nephew, and a host of cousins, other loving relatives and dear friends.