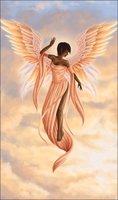 Mary M. ""Penny"" Parker
Mary Margaret Parker was born in Riverside, New Jersey on Saturday, November 23, 1940 to the late Matthew G. and Mary V. Parker. She was the fourth of seven children blessed to this union. On Monday, January 8, 2018, Mary very peacefully closed her eyes and departed this life to join her Lord and Savior Jesus Christ.
Mary, affectionately known as "Penny" to both family and friends, was educated in the public schools of Riverside, New Jersey, and was a graduate of Riverside High School.
As a child and in her formative years, Penny was a member of First Baptist Church of Riverside under the tutelage of the Reverend Joseph Stafford. It was here that she was baptized, attended Sunday school and church, she was a member of the children's choir and other youth programs.
Penny loved life; the apples of her eye were her nieces and nephews whom she loved spending time with and adored. She also had a special kinship with her cousins and their children.
Penny worked her entire adult life, she always had a job. Her last place of employment was with New Jersey Transit, from which she retired after many years of dedicated service.
Penny was preceded in death by her sisters, Claudette R. "Sissie" and Janice L.; and two brothers, Ronald K. "Dinko" and Robert A. "Boo-Boo".
She leaves to cherish fond memories: two brothers, Matthew G. and Rev. Lonnie E.; one sister-in-law, Betty; she also leaves many nieces and nephews and a shared special relationship with Peanut and Carol; one aunt Martha Suber of Hampton, Virginia and a host of other relatives and friends.