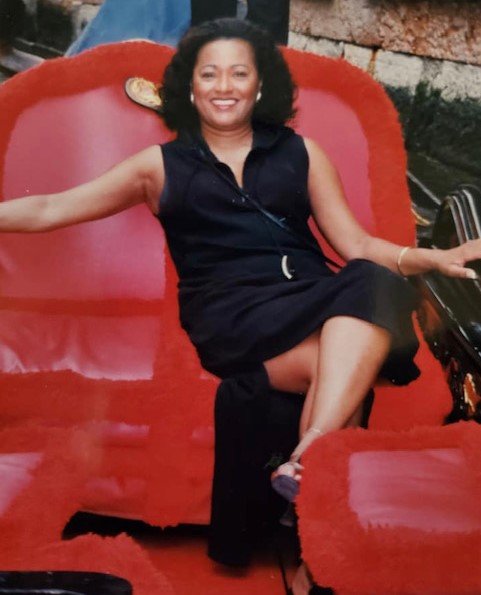 Obituary of Phyllis A. Arnette Shuler
Phyllis Anne Arnette-Shuler received her wings on November 6, 2019.
Phyllis, affectionately known as Phyl, was born on July 14, 1952, daughter of Dolores Jacobe and Lewis Arnette in Brownsville, PA. Phyl was raised in Philadelphia by her parents, Dolores and David Jacobe. Upon graduation from Olney High School, Phyl continued her education at North Carolina A&T State University in Greensboro, NC where she received her degree in Psychology.
Phyl began her professional career teaching at John Wanamaker Junior High School. She later became Project Manager for the YWCA. She utilized her skills as Project Manager to advance to Affirmative Action Officer for the Auditor General's Office for the state of Pennsylvania. Continuing her career aspirations, Phyl began working for Texas Instruments in their K-16 educational arena. She quickly advanced the corporate ladder achieving various Senior Management roles. Phyl later left Texas Instruments to work with the National Alliance of Black School Educators (NABSE). She continued her professional career with The College Board as their Educational Manager. Upon retirement, Phyl fulfilled her passion for Interior Design by launching Arnette Interior Designs, Inc. She was known to redesign any room in your home, with ease (often unsolicited). She had a natural eye for style, color and arrangement and quickly expanded her clientele.
While Phyl was devoted to her career, her personal life exemplified her true gifts and talents. She gave tirelessly of her time, money and wisdom to family and friends. During holiday Pollyanna's, you were extremely lucky if Phyl received your name. Although the Pollyanna had a specific dollar amount limit, Phyl had no limit. She was elegant in her ways and sophisticated in her style. Phyl's creative personality manifested in everything she touched, whether it was her outfits, home décor, party arrangements or a hairstyle. She would capture a room with her presence.
On December 5, 1997 she whisked passed William Shuler and so began their extensive courtship. October 16, 2004 they exchanged marriage vowels and traveled the world, enjoying their love for each other. When they were not traveling they opened their home to family and friends, hosting numerous joyous occasions. Phyl and William were avid supporters of all family members. They rarely missed cheering at football, baseball, basketball or soccer games. You were sure to find them applauding in the theatre and at dance recitals waiting, enthusiastically, with flowers.
Swing Phi Swing Social Fellowship, Inc. was Phyl's second family. As a Lifetime Member, she was dedicated to the sisterhood and their established purpose of enriching the quality of life in the communities they serve. She was the Past National Vice-President and a proud member of the Philadelphia Graduate Chapter. Phyl was a fierce woman of God who believed all things were possible.
The world has lost some sparkle but Heaven has gained a JEWEL.
Phyl was predeceased by her oldest sister Janet A. Tina. Phyl is survived by her mother, Dolores; husband, William; sisters, Cynthia, Davida, Toni; brother, Lewis, Jr.; sisters-in-law, Glenda, Karen, Tara; brothers-in-law, Stephen, Ben, Charles, William; nieces, Leslie, Diane, Adia, Jasmine, Bria; nephews, Stephen II, Jason, Rodney, Blair, Charles, David; great nieces and nephews, D'uan, Dwayne, Xavier, Halle, Skylar, Elijah, Alani, Bailey and Justin; a host of aunts, uncles, cousins and friends.
Visitation
9:00 am - 11:00 am
Friday, November 15, 2019
Greater Mount Carmel COGIC
250 Chestnut Avenue
West Berlin, New Jersey, United States
856-767-1117
Funeral Service
11:00 am - 12:15 pm
Friday, November 15, 2019
Greater Mount Carmel COGIC
250 Chestnut Avenue
West Berlin, New Jersey, United States
856-767-1117
Share Your Memory of
Phyllis
755 White Horse Pike
Atco, New Jersey 08004
Phone:(856) 336-2078
Fax: (856) 336-2098
Orlando G. Covington, Jr., Executive Director, N.J. Lic. No. 4377