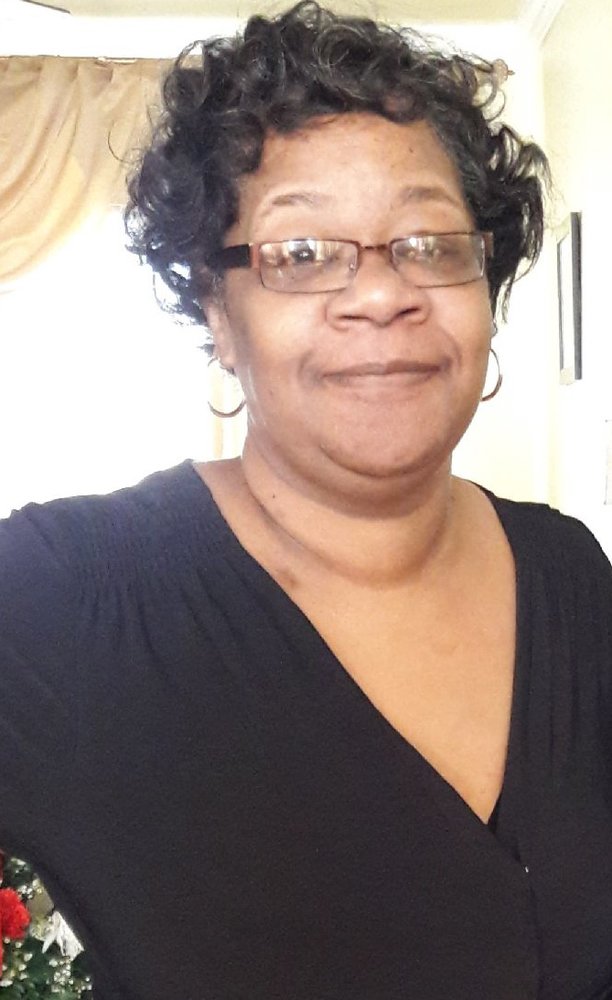 In Memory of
Montez Felicia Evans-Blackwell
1967 - 2018
Obituary of Montez Evans-Blackwell
Montez Felicia Evans-Blackwell was born March 29, 1967, on the United States Army Post Fort Gordon, in Augusta, Georgia. She departed this life suddenly on Monday, January 1, 2018, at home in Atlantic City.
Montez grew up in Augusta, where she attended the local public schools. She was a graduate of Lucy C. Laney High School. She went on to attend Augusta Technical College, and after coming to Atlantic City in 1991, she attended Atlantic Community College, where she received her Associates Degree. In 1993, Montez met her soulmate, William Blackwell. Their love blossomed and they were married in 2004.
Montez was previously employed as a promotions clerk at Trump Castle for five years. Lastly, she was employed for fifteen years as a secretary for the Atlantic City Board of Education, having worked at the old Atlantic City High School, but most recently at the Uptown School Complex.
Montez was a devoted member of Second Baptist Church. She was a dedicated member of the Inspirational Choral Ensemble and had previously served as the choir's secretary. She was also a member of ISCOFSA (I. S. Cole Organization for Scholarship Aid).
Left to cherish fond memories are her husband, William Blackwell of Atlantic City; her mother, Jannie A. Godbee of Atlantic City; her two daughters, LaToya Evans and NaTasha Evans, both of Atlantic City; her son, Marcus Evans of Atlantic City; her stepson, David Williams (Kristine); an uncle, Cicero Godbee of San Antonio, Texas; her grandchildren, Jah'Mir Aikens, Saa'Mir Aikens, Dawud Murphy, Marcus Evans, Jr., Amaya Williams and Na'Tayah Williams; her brothers-in-law and sisters-in-law, Steven J. Blackwell (Elizabeth), Lorraine Blackwell Hicks, Clarence J. Blackwell (Janelle), David Blackwell (Jen), Elizabeth Blackwell and James Blackwell; and a host of cousins, other loving relatives and dear friends.
755 White Horse Pike
Atco, New Jersey 08004
Phone:(856) 336-2078
Fax: (856) 336-2098
Orlando G. Covington, Jr., Executive Director, N.J. Lic. No. 4377