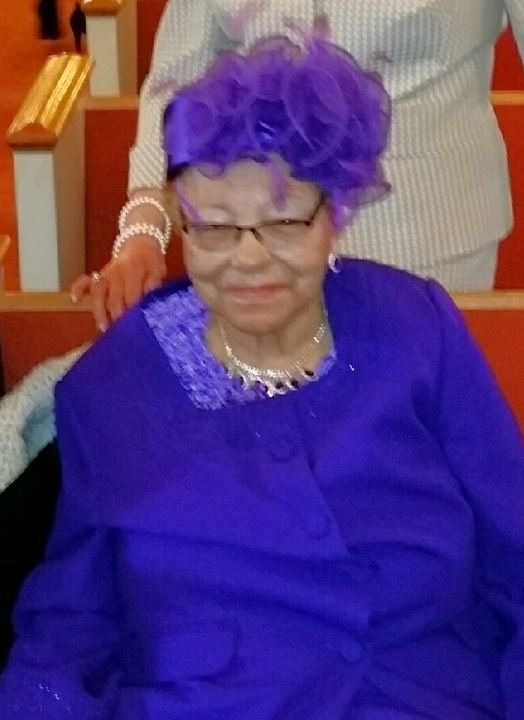 In Memory of
Barbara Ann Coleman
Wednesday, January 3, 2018
Obituary of Barbara Coleman
Barbara Ann Coleman was born in Durham, North Carolina, the youngest of seven children of Otha and Martha Moore.
She received her early education in Grandville County Schools in North Carolina. She and her family later moved to New Jersey. She attended Palmyra High School.
Barbara met and married the love of her life. George L. Coleman, Jr. and to this union two lovely daughters, Arlene and Theresa were born.
Barbara was a faithful member of Mt. Calvary Baptist Church in Camden, NJ until her husband was called as pastor of Shiloh Baptist Church in Bordentown, NJ. As First Lady of Shiloh, she was part of the Deaconess Ministry, as well as serving on the Ways and Means Committee. She was very passionate about the "Penny Rally" and "How Big is Your Heart" fundraisers. She also served on the Building Committee and later on the Pulpit Committee. She was a faithful member of the Sunday School. Despite her illness, she remained faithful to her church and attended church whenever she could. Her special son Melvin made sure she was able to get there. She loved her church family. She remained active even after her health began to fail.
She was employed at the Baptist Home in Riverton, NJ for over thirty years. She was a devoted employee and was named "Employee of the Month" numerous times. In 1988 and again in 2000, she was named "Employee of the Year." She received regular accolades for her perfect attendance.
Barbara's favorite past time was to shop. She loved to purchase hats and new outfits.
Barbara was preceded in death by her parents; brothers William, Clarence and McConnor; sisters Australia, Dicy and Julia and her husband, Pastor George L. Coleman, Jr.
On Wednesday, January 3, 2018, Barbara accepted God's call to be absent from the body and to be present with the Lord.
She leaves to cherish her memory her daughters, Arlene Good (Jim) of Sutherland, Virginia and Theresa Coleman of Delair, NJ; two special sons, Melvin Ford (Denise) of Penns Grove, NJ and Larry Thompson (Lilliam) of Pemberton, NJ; devoted friends Deacon Thomas Coleman of Cream Ridge, NJ and Deaconess Shirley Johnson of Cream Ridge, NJ, Mrs. Grace Clayton of Mt. Laurel, NJ, Trustee BarbAn Sanders of Bordentown, NJ, Mrs. Bonita Johnson (Don) of Delran, NJ, Ms. Lillian Wells of Georgia; her special missionaries Deacon and Deaconess Walden of Willingboro, NJ and many special cousins, nieces and nephews
755 White Horse Pike
Atco, New Jersey 08004
Phone:(856) 336-2078
Fax: (856) 336-2098
Orlando G. Covington, Jr., Executive Director, N.J. Lic. No. 4377