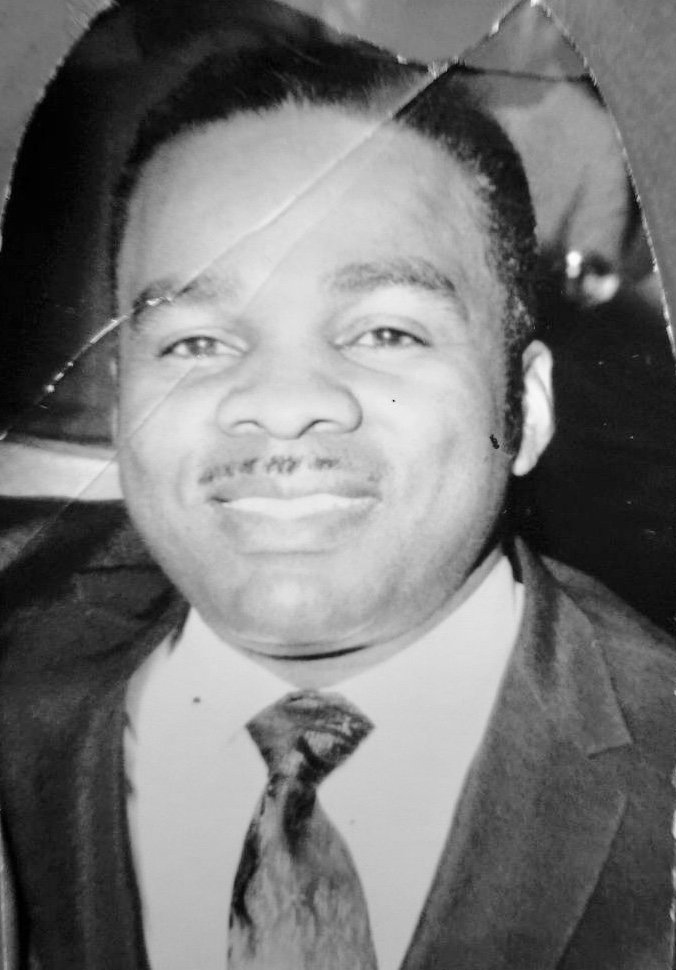 Obituary of William Coleman
William Coleman affectionately known as "Billy", was born December 2, 1924, in Camden, N.J., to the late Vistellia and William Frank Coleman. From that union also came 5 sisters, Helen Smith, Mattie Ross, Mary Watkins, Beatrice Fussell, Cora Williams, and 2 brothers, Robert Coleman and Leon Coleman. He was the seventh of eight children.
He attended school in Camden until he was drafted into the Army just short of receiving his high school diploma. While in the Army, he served as a medic, though trained as a sharp shooter. As a WWII soldier, he received 3 Battle Stars for Normandy Beach D-Day, Northern France and Rhineland, the Sharp Shooter Badge with Rifle Bar, WWII Victory Medal, European-African-Middle Eastern Service Medal, Good Conduct Medal and Three Overseas Service Bars. He recounted the time in the war when he guarded Hitler's Youth POW's and how they didn't want the Black soldiers to touch them. He shared how the German POW's could sit down and eat with the white soldiers in the cafeteria and while the Black soldiers, who put their lives on the line daily, could not.
After the war he returned home where he met Annie Evelyn Bond in Philadelphia, PA. He later married her in his hometown, Camden, N.J. Upon his return, he wanted to use his medical skills to make a living but the turbulent social and racial times did not afford him that opportunity; so he went back to school and received his GED. He continued his education attending an Art School in Philadelphia, launching his career as a Commercial Artist. That training and talent gave birth to "Bill the Sign Man" and a long career in printing and sign work at Acme Markets. Inspired by his father who owned the first black barbershop in the city of Camden, he became a successful entrepreneur known all over the city and beyond for his sign work and ownership of a store with his son, called "Coleman's Merchandising." They continued operating the business into the 1990's while he continued sign work in his home studio, driving and delivering signs until he was almost 90 years old! It was amazing to see such a steady hand at that age.
Two days before he passed, he was surrounded by his children, grandchildren and great grands, who affectionately called him "Pop-Pop". He enjoyed a full day of fellowship, bible verses, songs and love. He responded to each one and said "I Love You." He assured us also of his love for God and his desire to be Saved in His Kingdom. Although not a member of any church, his faith in God was important to him. He would always say, "I pray for you every day, Honor thy father and thy mother that thy days may be long upon the land which the Lord thy God giveth thee, and Do unto others as you would have them do unto you." He would also say that he asked the Lord to keep him in his right mind to which he attributed his long life and sharp memory for all of 94 years.
He is survived by three children, Gayle W. Vanderhorst (Stevan), William T. Coleman (Darnetta), Tamika Page and step daughter Jerolean Harris.
Grandchildren: Gayle T. Turnage (Chris), La'Joya C. Worrell(Andwele), Nickeya Walker (Marvin), William K. Coleman (Lori), Keyonna Coleman, Kenzell Coleman, Tierra Blair, Gregory Blair.
Great Grandchildren: Ava Turnage, Aiden Worrell, Walkers-Ja'mere, Ja'von, Jai, Jaden, Jayla, Ja'len, Jalill, Jarell, Keenon and Kyler Coleman, Amere and Alana Coleman, Parker King.
Great Great Grandchildren: Royalty and Jo'hon Walker.
So many others who affectionately called him Pop-Pop or Uncle Billy as well as a host of nieces, nephews, cousins and other relatives and friends.
Visitation
11:00 am - 12:00 am
Sunday, June 2, 2019
Cherry Hill Seventh-Day Adventist Church
700 Cooper Landing Road
Cherry Hill, New Jersey, United States
Funeral Services
12:00 pm - 1:15 pm
Sunday, June 2, 2019
Cherry Hill Seventh-Day Adventist Church
700 Cooper Landing Road
Cherry Hill, New Jersey, United States
Interment
10:30 am
Monday, June 3, 2019
Brigadier General William C. Doyle Veterans Memorial Cemetery
350 Provinceline Road
Wrightstown, New Jersey, United States
Share Your Memory of
William
755 White Horse Pike
Atco, New Jersey 08004
Phone:(856) 336-2078
Fax: (856) 336-2098
Orlando G. Covington, Jr., Executive Director, N.J. Lic. No. 4377