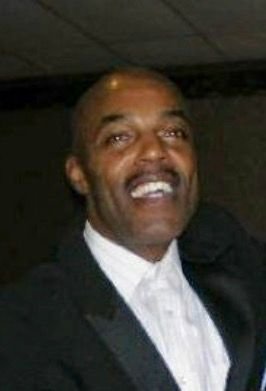 In Memory of
Gerald N. Pointer, Jr.
1957 - 2017
Obituary of Gerald Pointer, Jr.
Gerald Norwood Pointer Jr. was born on June 30, 1957 to the union of Gerald & Ida Mae Pointer Sr.
He attended Berlin Township School district.
In 1975, Gerald graduated from Edgewood Regional High School, where he then proudly chose to serve our Nation as a soldier in the U.S. Army. He completed a two year tour in Germany, and in 1977 he was honorably discharged.
After Gerald's military service, he continued school, where he excelled in and outside of school as a master of many trades. His passions included painting, sculpture, and music. He shared his musical talent professionally as a member of two bands, First Light and New World Order. While turning his passion into a lucrative career of painting and renovation. His clientele were often so pleased with his work and service, many would show up right to his door to consult him.
In the mid 1990's Gerald found the love of his life, Connie Smith; and in 2004 he joined with her in holy matrimony to solidify their love.
Gerald's welcoming, vibrant, and devoted nature blessed the hearts of many. Just the mention of his name, lights up the faces of his beloved family, friends, and community.
Gerald Pointer Jr was peacefully led home on July 11, 2017.
He leaves to mourn his father & mother; Gerald N Pointer & Ida Mae Pointer Sr., His Wife Connie Smith-Pointer; His Step Children Charles Jr. Carl, Constanastina, Catrina Williams; 8 Grandchildren French Williams, Justin Bowden, Joseph Pritchett, Joshua Pritchett, Charles Williams III, Connie Williams, Fantasia Williams, Ken-Nya Glover; One Sister Rodalyn "Landy" Morine, Two brothers Glenn Pointer, Geoffrey (Melissa)Pointer; One Great Uncle Bernard (Della) Woods, One Great Aunt Rose Ellington, Three Uncles Elisha, Gregory (Mary), Curtis Woods, One Aunt Rachel Woods, A host of nieces, nephews, and family Lets not forget his right hand Man Carl Robinson, and One Special Aunt Patricia Hollimon.
755 White Horse Pike
Atco, New Jersey 08004
Phone:(856) 336-2078
Fax: (856) 336-2098
Orlando G. Covington, Jr., Executive Director, N.J. Lic. No. 4377