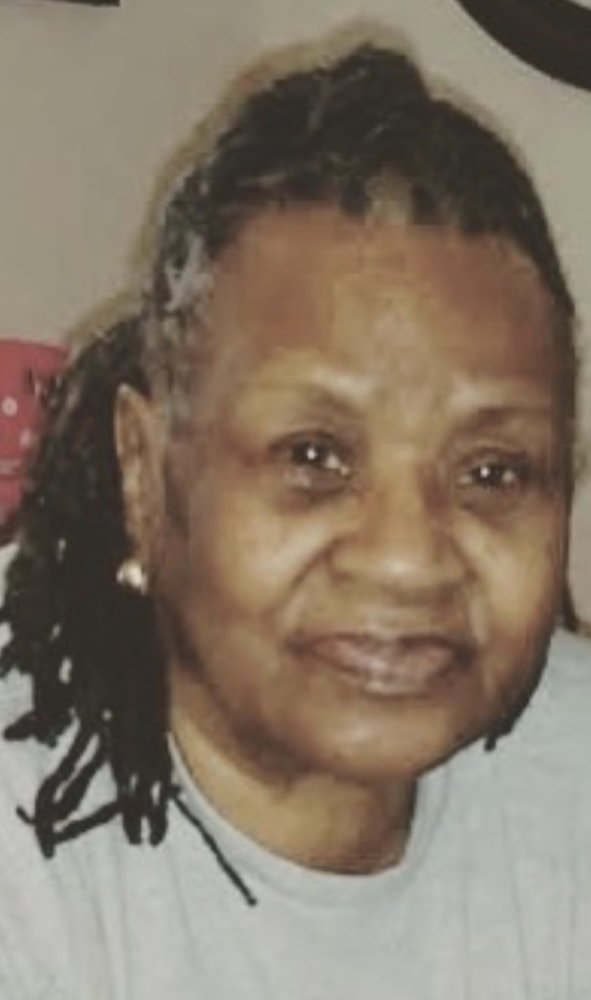 Obituary of Lou Jean Harrell-Molina
"Now faith is the substance of things hoped for the evidence of things unseen" Hebrews 11:1. LouJean Harrell-Molina never saw God face to face but she knew that God not only exists, but God loves and cares for her! By faith, LouJean left her home and family in Mississippi with little money but great hopes of finding gainful employment in Atlantic City of the1960's.
LouJean Harrell-Molina was the seventh of twelve siblings born to Bobriller Watkins and Clarence Harrell in the community of Prospect, about six miles north of Winona, MS. She was the atypical product of a racially separated, patriarchal, and economically depressed Mississippi of the 1940s. Atypical in the sense that LouJean, like many other African-American women growing up in the deep South, had the advantage of witnessing their mothers take an annual household income of between $75 to $150 and feed, clothe, and provide for a family of nine while contributing to the upkeep of the local church and to the relief of the "Poor." Those life lessons helped LouJean to raise six children (essentially) as a single parent on a modest income, knowing that God would help her to "Make a way out of no way."
LouJean's mother and father preceded her in death as did her brothers: Elbert, Eddie, and Roosevelt; her sisters: Marie, Odean, Juanita, and Amy Sue; and her oldest son, Donald Harrell. Her surviving siblings: Willie Faye Harrell of Collinsville, IL; Annie Dixon, of Hannibal, MO.; Arthur Harrell of Lebanon, NJ; and Charles McKenzie (a nephew, but like a brother to us all) of East St. Louis, IL. Her Children: Antonio Jerome Harrell of Atlantic City, NJ; Marvin R. Harrell of Baltimore, MD; Ronald Mark Harrell of Binghamton, NY; Patricia (Aaron Jones) Harrell of Magnolia, DE, and Michelle (Tyrone Harris) Harrell of Mays Landing, NJ.
Grand Children: Donte` Allen; Asia (Dorell) Little; Tamia Ward; Cary Duncan; Sha'Quan Huffin; Rhonda Harrell; Quentarius Tate; Ty'Rell Harris; Summer & Autumn Harris; Great Grand Children: Nashiem Little; Dorell Little, Jr.; Chase Little; Tamiia Little; Kendrick Ward; Anashiah Allen; John Allen. Special Daughter: Lori Thorpe. Special Grandson: Aaron Cochran. Special Niece: Anita Witty.
LouJean Harrell-Molina's life embodied her belief that God, family, and service are keys to success in life; service to family; service to others, and service to God. She was the product of a 1940's socialization in an unjust, racially separated, economically repressive, and hypocritical Mississippi. She could easily have become better, withdrawn, and hate-filled but because of the family within which she was raised; the community, which nurtured her; the school systems that added to her education and academic growth … and the church that introduced her to the knowledge of Jesus the Christ and His peace, she was pointed in the direction of hope. That hope will continue to inspire a new generation of Harrell's so long as the memory of LouJean remain in the hearts and actions of those who love her.
Memorial Service
11:00 am - 12:00 pm
Saturday, June 29, 2019
Victory First Presbyterian Deliverance Church
1717 Bishop Richard Allen Avenue
Atlantic City, New Jersey, United States
755 White Horse Pike
Atco, New Jersey 08004
Phone:(856) 336-2078
Fax: (856) 336-2098
Orlando G. Covington, Jr., Executive Director, N.J. Lic. No. 4377